ABOUT US
United Vision focuses on sustainable rural development and promotion of volunteering.
By 2018, we were primarily concerned with raising awareness of the situation in Latin American countries and sending volunteers to rural areas of Mexico for the purpose of teaching English in a highly effective way. Our volunteers taught English in partner communities all over Mexico and had the opportunity to get to know Mexican culture from a completely different perspective than a regular tourist. Each volunteer was trained before his departure and was always provided free accommodation and food for by the partner community. The aim of the cooperation was to help local people to make use of the knowledge of English at local labour market or to start off their own business activities connected with ecotourism.
Starting in 2019, we plan to move from Mexico to the Czech Republic and start looking for volunteers to teach English and support other activities related to the development of the educational ecocentre in Malešov, Czech Republic. We continue to spread awareness of the situation in developing countries, but we also want to start focusing on topics related to nature conservation and sustainable development in the Czech Republic.
In addition to sending volunteers to partner organizations in the Czech Republic, we are also working on networking and cooperation with organizations in the EU and outside the EU as part of the European Voluntary Service (Erasmus +), where we are registered as the sending organization.
---
OUR TEAM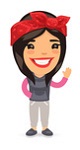 Anna Poledňáková – Chairman and Coordinator for foreign volunteers

Anna graduated from the University of Economics of Prague where she majored in International Trade and Development Studies. During her studies, she spent one semester at the Universidad Torcuato di Tella in Buenos Aires and six months in Bolivia, working in microfinance. She also took part in non-profit activities committed to serving children on the streets in Bolivian La Paz.  Anna is  member of United Vision since 2012 and focuses mainly on foreign volunteer recruitment, communication with partner organizations and PR.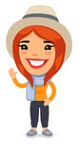 Lucie Sekničková – Vice-chairman and Coordinator for Czech volunteers

Lucie studied International Trade and Development Studies at the University of Economics, where she focused on Latin America and spent more than a year working as a volunteer and studying in the Brazilian state of São Paulo. For several years she has been working in the field of international trade with Latin America. In United Vision, she specializes in recruitment of Czech volunteers, strategic development and networking.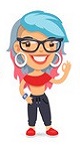 Helen Vodrážková – Trainer and Author of our teaching methodology
Helen is an English teacher and a promoter of sustainable life in practice. She is part of the project because she believes that motivated volunteers are delivering skills to Latin America that can change lives of local children and adults. In her opinion, volunteering also changes our western, individualistic thinking and teaches us to understand "cooperativism", i.e. the concept of "pulling together" in order to make it better for everyone involved.
---
MEMBERS AND LONG-TERM SUPPORTERS

Tomáš Hes

Noé Mendoza Fuente
Jana Kalenská
Kateřina Pavelová
Lucie Lísková
Jarmila Beránková
Markéta Loman Vogelová
Jakub Urbanec
Eva Krutílková
Kristýna Poláková
Estela García Garamendi
Romana Marksová
---
FINANCIAL CONNECTION
Transparent CZK account for public:
Bank: Fio banka a.s.
Bank code: 2010
Account No. – CZK: 2500591408/2010
IBAN: CZ3820100000002500591408
SWIFT: FIOBCZPPXXX
Transparent USD account for public:
Bank: Fio banka a.s.
Bank code: 2010
Account No. – USD: 2300591411/2010
IBAN: CZ6320100000002300591411
SWIFT: FIOBCZPPXXX
Transparent EUR account for public:
Bank: Fio banka a.s.
Bank code: 2010
Account No. – EUR: 2100591409/2010
IBAN: CZ2920100000002100591409
SWIFT: FIOBCZPPXXX
---
CONTACT INFORMATION
United Vision, z. s.
Koněvova 1927/126
Žižkov, Prague 3, 130 00
Identification number: 22895060
Email: info@united-vision.org
Tel.: +420 605 545 047
Web: www.united-vision.org