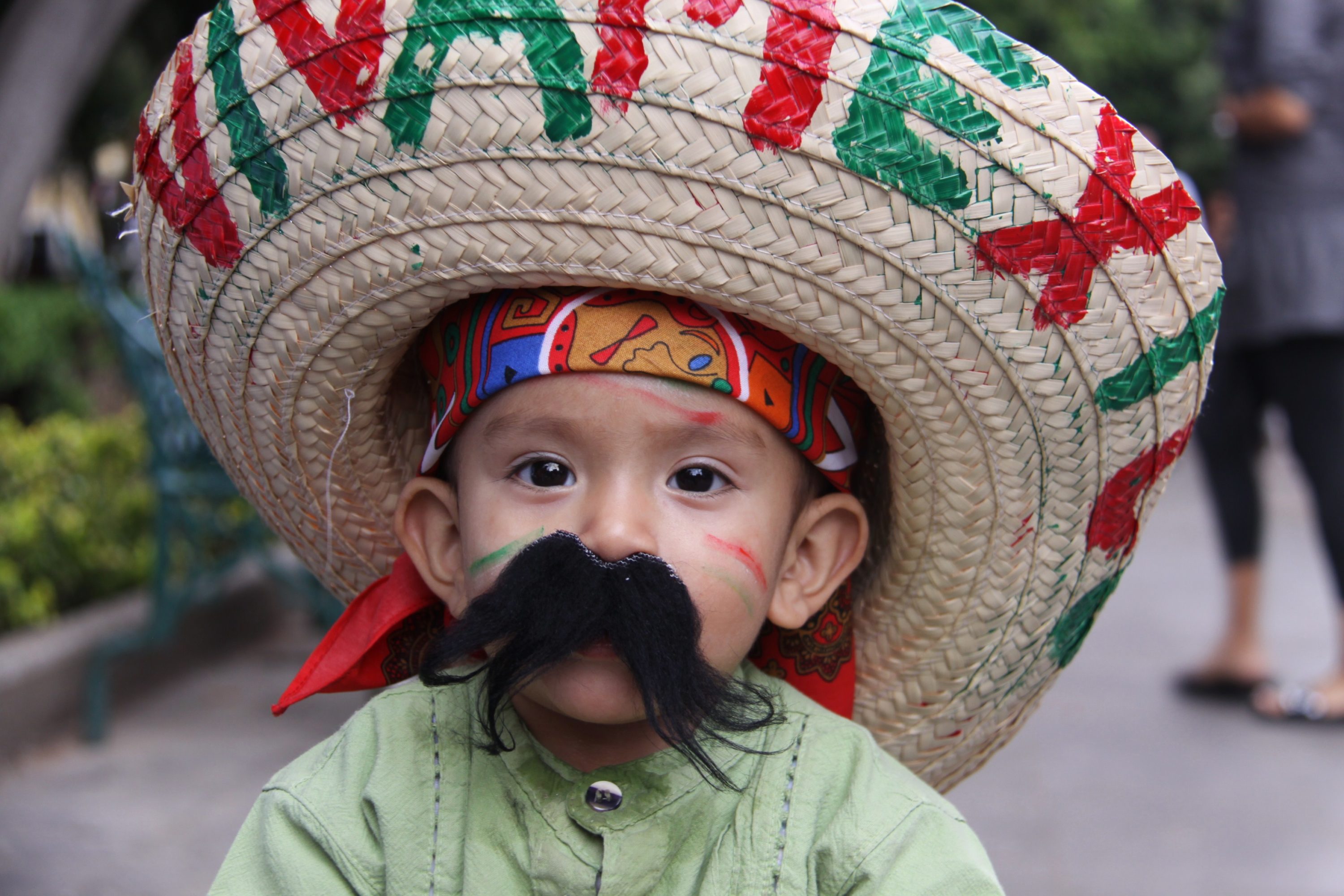 Are you more than eighteen? Do you have at least four months off? Would you like to improve your Spanish, experience an exotic culture and still be helpful? If all your answers are yes then continue reading because we are looking for volunteers to teach English in Mexico from June 2018. Food and accommodation in the field is covered by partner community in Sanahcat!
---
WHY ENGLISH
Knowledge of English is very important, especially in areas with tourist potential and because in Mexico speak English only a tiny fraction of the population (surveys talks about 1-2 % of the population), we send well-trained volunteers to the municipality of Sanahcat, state Yucatán to help local residents to learn this foreign language. Every volunteer is well trained before the departure and equipped with methodological materials with clearly established procedure. We have a special methodology that makes it possible to teach people of all ages in groups as well as individually, in a form that is fun and very effective. When teaching no textbooks are used.
---
PARTNER ORGANIZATION PROFILE
Centro Interdisciplinario de Investigación y Desarrollo Alternativo U Yich Lu'um is a space where people living in the community of Sanahcat get access to workshops and exhibitions on popular arts and socio-environmental issues. The building is open seven days a week and counts with infrastructure to host special visitors (post-graduate students, temporary lecturers, volunteer teachers).
Sanahcat consists of 1 900 inhabitants, of which 49% are women, and 51% are men; it is considered an indigenous municipality in which 88% belong to the Mayan Yucatec people. In the community there is a kindergarten, two primary schools, and a secondary school. Youth have to travel to a neighboring community (10 minutes away from Sanahcat) to continue upper secondary education, there is no university.
The basic food is corn (the tortillas and is also found in foods and drinks). Pork meat is consumed, approximately once a month, beef and foods that come from traditional agriculture. There is an internet, telephone signal is scarce. There is a good road that connects Sanahcat with the capital and other surrounding communities. The community is very quiet and you can travel at any time of day without problem, almost no violent acts are reported.
---
VOLUNTEERS ARE OFFERED
Participation in the project with globally unique concept.
Accommodation (a private room) and food during volunteer stay for free.
Assistance of local partners and organizations cooperating with United Vision.
Training at the teaching methodology and lesson plans for free (training is for all volunteers compulsory).
Help with departure preparation and publicity.
---
VOLUNTEER REQUIREMENTS
Knowledge of English (very good min. B2 level).
Knowledge of Spanish (good min. B1 level).
The possibility to spend 5 – 12 months abroad (min. 4 months).
Good state of health + basic vaccination + travel/health insurance + age over 21 years (min.  18 years).
Favorable personality profile (leadership skills, team spirit, empathy, autonomy, flexibility and ability to deal with crisis situations, responsibility, patience, humility and respect for different cultures and traditions, openness and willingness to learn new things).
Capacity of planning topics and dynamic activities.
Capacity to adapt to different fieldwork conditions (sleeping in a hammock,

deal with tarantulas and scorpions

, prepare meals, bathe in cold water etc.).
Initiative to support other activities related to the project.
Experience with traveling outside the EU, working in rural communities and teaching experience is an advantage.
---
VOLUNTEER DUTIES AND RESPONSIBILITIES
Design of English classes along with U Yich Lu'um materials.
English teaching up to 30 hours per week.
Organizing practical dynamic activities based on the theoretical classes.
English conversation with student during their free time.
Support personnel of the partner community in other activities related to the project such as organizing exhibitions and art events.
Volunteer can also hold seminars on his own hobbies.

Volunteer must have a health/travel insurance.
Volunteer has to pay travel, vaccination and insurance costs and all other expenses beyond accommodation and food.

Volunteer has to write blog

which serves as a source of up to date information for all stakeholders (potential volunteers, members of United Vision, volunteer's friends and relatives and general public).
---
HOW TO APPLY
If you are interested please, send us your CV in English and short Motivation (Cover) letter in Spanish to cv@united-vision.org.
---
ADDITIONAL INFORMATION
Accommodation (private room with bed, fan and mosquito net) and food (lunch and dinner) are provided by U Yich Lu'um free of charge.
In the center there is a student classroom, kitchen with dining room and toilet with washroom. Therefore the volunteer cooks for himself or eats in the restaurant, which is then reimbursed. There is only cold water in the center.
Students entering the course are taught free of charge or pay a symbolic token fee (about 10 – 20% of the normal tuition at language schools) to demonstrate motivation and commitment to their study. From these charges volunteer´s accommodation and food is partly covered.
United Vision doesn't collect any fees from the volunteers.
Volunteer must cover his travel expenses just to the city of Mérida, from where he will be travelling with

U Yich Lu'um

staff.
Volunteer has two days off a week in which he may decide to travel, but only on his personnel expenses for travelling, food and accommodation.
Volunteer must be aware that during the stay in the partner community he is responsible not only for himself but also for maintaining good relationships in the community and representing United Vision.
Neither United Vision nor our partner communities can ensure 100% safety and it cannot be expected, therefore it is necessary to take it into consideration and act accordingly.
There is bad quality WIFI in the centre, so it is best to buy a local SIM card with data and use a mobile as a hotspot.

Local SIM card can be bought for around 100 pesos.
Toiletries such us shampoo, soap and other hygiene items can be bought here from 20 – 60 pesos.
There is an ATM in Mérida, just one

hour by bus.



---
DEMONSTRATION OF CLASSES
Here you can see our results and how the classes look like.
---
CHARACTERISTICS OF TEACHING GROUPS IN MEXICO
Teaching English in Mexico has its own specifics. It is important to note that the European volunteers teach individuals from completely different cultural backgrounds.
In Mexico, there are many people who barely attended primary school. In the hours thus everything takes a little bit longer than you expect. Therefore also the advances are a bit slower and for the practicing should be reserved more time. Still, all the students are very grateful if you prove them they can handle English, even with minimal education.
With punctuality it is also not exactly ideal. You should fortify yourself with patience and forget about the strict compliance with the rules so common in our latitudes. If the lesson begins promptly at 2 p.m., there will be only some individuals on time (but it depends on the personal motivation of the students). It is up to the volunteer to show the students by his own example that the need to wait for "latecomers" is against the interests of the whole group.
If the student overcome the initial comfort and find sufficient internal motivation, you will be meeting a lot of smiling faces in the classes. Their warmth and gratitude for your work done cannot be described by words. That's what you have to experience yourself.
---
WORK VS. FREE TIME
Generally speaking, the ratio of "work vs. free time" is just optimal. However, teaching English is not a holiday. The desire to help people must be honest and work must be delivered in high quality. This is also why United Vision serves as a mediator between communities requiring high quality English teachers and volunteers who want to realize themselves in development assistance.
People in partner communities are friendly and warm. They appreciate work of all volunteers very much. Owing to the fact that they partly financially cover the cost of living for the volunteer, it is needed to work with them with utmost humility and respect. You will be rewarded with unforgettable experiences and new friendships.

Write us for more information!