VOLUNTEER REQUIREMENTS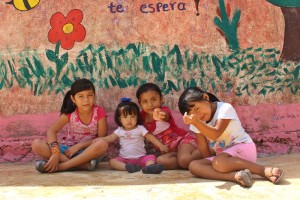 Do you have the ambition to help improve other people's lives? Are you interested in developing countries and exotic culture? Would you like to improve your Spanish, experience an extraordinary adventure and still be helpful? Do you have the courage and desire to deal with personal challenge? Would you like to teach English and help develop complementary projects? If all your answers are yes then continue reading.
---
VOLUNTEERS ARE OFFERED
Participation in the project with globally unique concept.
Accommodation and food during volunteer stay for free.
Assistance of local partners and organizations cooperating with United Vision.
Training at the teaching methodology and lesson plans for free (training is for all volunteers compulsory).
Help with departure preparation and publicity.
REQUIREMENTS
Knowledge of English (very good min. B2 level).
Knowledge of Spanish (good min. B1 level).
The possibility to spend 5 – 12 months abroad (min. 4 months).
Good state of health + basic vaccination + travel insurance + age over 21 years (min.  18 years).
Favorable personality profile (leadership skills, team spirit, empathy, autonomy, flexibility and ability to deal with crisis situations, responsibility, patience, humility and respect for different cultures and traditions, openness and willingness to learn new things).
Capacity of planning topics and dynamic activities.
Capacity to adapt to different fieldwork conditions (sleeping in a hammock, prepare meals, bathe in cold water, etc.).
Initiative to support other activities related to the project.
Experience with traveling outside the EU, working in rural communities and teaching experience is an advantage.
ADDITIONAL INFORMATION
Volunteer has to pay travel, vaccination and insurance costs and all other expenses beyond accommodation and food.
Volunteer has to write blog which serves as a source of up to date information for all stakeholders (potential volunteers, members of United
Vision, volunteer's friends and relatives and general public).
Volunteer has to consent the use of videos and photos taken in the partner community for promotional purposes of United Vision.
United Vision doesn't collect any fees from the volunteers.
Volunteer must be aware that during the stay in the partner community he/she is responsible not only for himself/herself but also for maintaining good relationships in the community and representing United Vision.
Neither United Vision nor our partner communities can ensure 100% safety and it cannot be expected, therefore it is necessary to take it into consideration and act accordingly.
If you are interested please, send us your CV in English and short Motivation (Cover) letter in Spanish to info@united-vision.org.